Veymont retains the right to change the itinerary if necessary as stipulated in our GTC.
We welcome you at Lille Europe Train Station at 2 pm and drive you at your hotel in Lille where we'll stay for four nights, perfectly located to enjoy Paris – Roubaix, the main event of the spring classics season . After a bike fitting and a tour orientation, we explore this splendid city. All the ingredients are in place to make the capital of French Flanders a must. A stroll in Old Lille, a visit to the Palais des Beaux-Arts (one of the most beautiful museums in France), the discovery of alternative places (the Tripostal or the surprising Maison Folie) will delight you. Also enjoy the shops of young creators, the countless offers of the music scene, and all the cafés…. The sense of celebration and hospitality of the people of Lille are not usurped qualities!
Night in Lille
Meal included: Dinner
DAY 2 - Short ride on cobbles - Track initiation - Visit of Roubaix Velodrome
On the day's programme, a short ride (about 20 km) to learn how to ride on the mythical cobblestones of Roubaix. After picking up your bib we will continue with a visit to the Roubaix open air velodrome, and the mythical showers… before concluding with an initiation on the track in the new Roubaix indoor velodrome.
Route : 20 km
Night in Lille
Meals included:  Breakfast – Lunch – Dinner
DAY 3 - Paris - Roubaix Challenge
Route 1: 75 km
Route 2: 140 km 
Night in Lille
Meals included:  Breakfast – Lunch – Dinner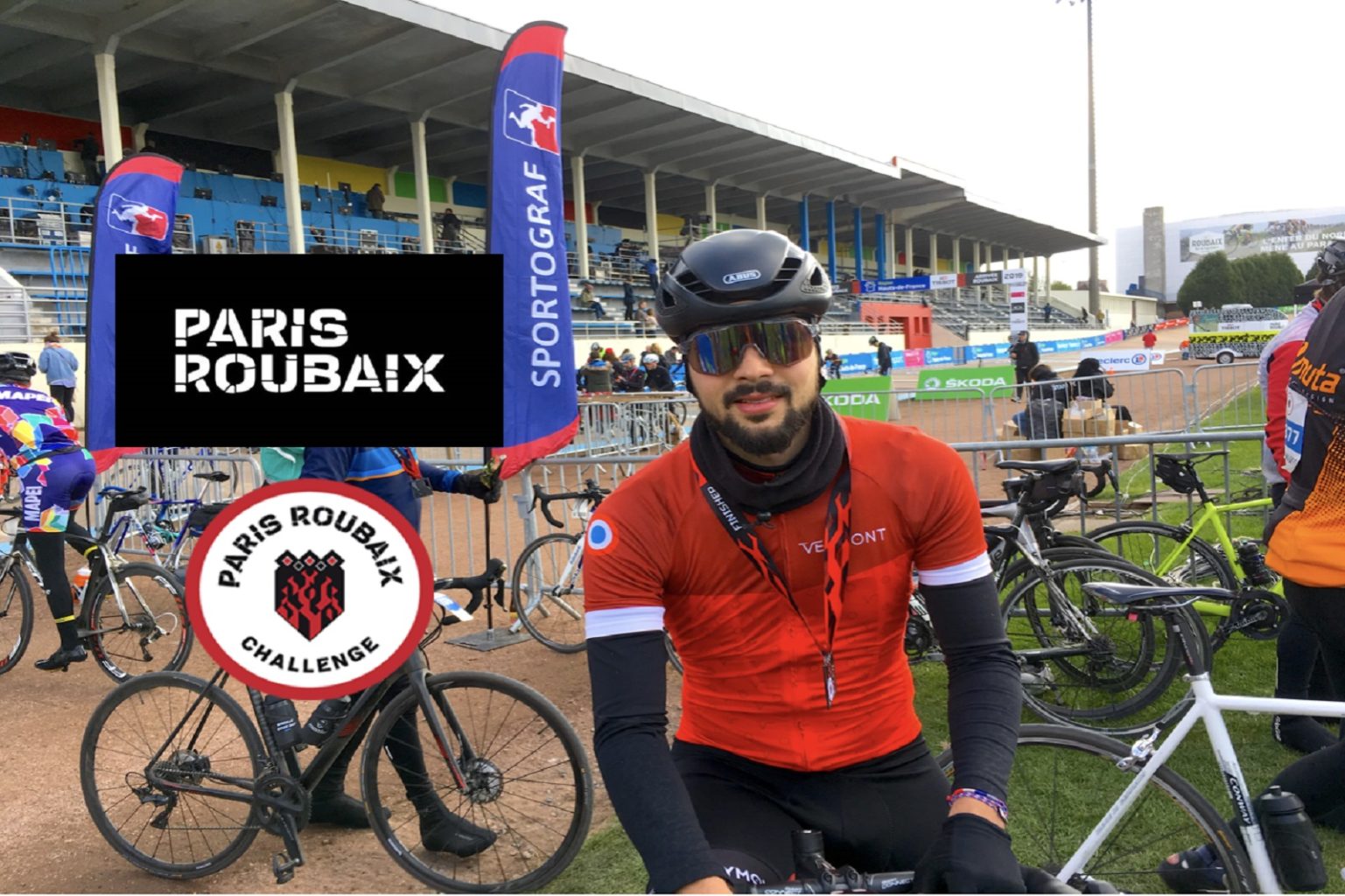 DAY 4 - Paris Roubaix Pro Race Viewing
Located about fifteen kilometres from the finish line, Le Carrefour de l'arbre is one of the most difficult paved areas in Paris-Roubaix. Quite often, this is where the race is played out. Veymont takes you there to enjoy the Pro race.
Night in Lille
Meals included:  Breakfast – Lunch – Dinner