Veymont retains the right to change the itinerary if necessary as stipulated in our GTC.
DAY 1 - Arrival in the French Alps. Ride Lacets de Montvernier & Col du Galibier.
We welcome you at Annecy Train Station at 9 am. You quickly get into action. The Tour de France is off today but a day of legend is coming up ! We leave Annecy for the Alpe d'Huez. On the road we have prepared a ride for you that you will not forget! After cycling the famous Lacets de Montvernier, we head towards the Col du Galibier. It is by its most mythical side that you climb the 35 kms of 5.5% of average slope. Enjoy the magnificent landscapes during the descent to the Col du Lautaret.
Route : 75 km / 2700 m D+
Night in Alpe d'Huez
Meals included:  Breakfast – Lunch – Dinner
DAY 2 - Tour de France STAGE 16 Finish in the Vercors
From Vizille, cradle of the French Revolution, we drive towards the Vercors massif. You will attend the final of stage 16 between La Tour du Pin and Villard de Lans.
Little known, the ascent by Saint Nizier de Moucherotte may well surprise you.
It is a great emotion for Veymont Travel to be able to offer this stage. Indeed, it is the highest peak of the Vercors: The Grand Veymont that inspired us to name the agency. To learn more, take a look at our story!
Route 1: 50 km / 1200 m D+
Route 2 100 km / 1330 m D+
Night in Alpe d'Huez
Meals included:  Breakfast – Lunch – Dinner
DAY 3 - Tour de France stage 17 Departure in Grenoble & Alpe d'Huez
You will be present at the start of stage 17 in Grenoble, the capital of the Alps.
The opportunity to see the backstage of the Tour and your favorite riders.
After the start of the race, it's up to you to write your legend, the Col d'Ornon and the mythic ascent of Alpe d'Huez and its 21 bends awaits you.
Route 1: 60 km / 2050 m D+
Route 2: 95 km / 2500 m D+
Night in Alpe d'Huez
Meals included:  Breakfast – Lunch – Dinner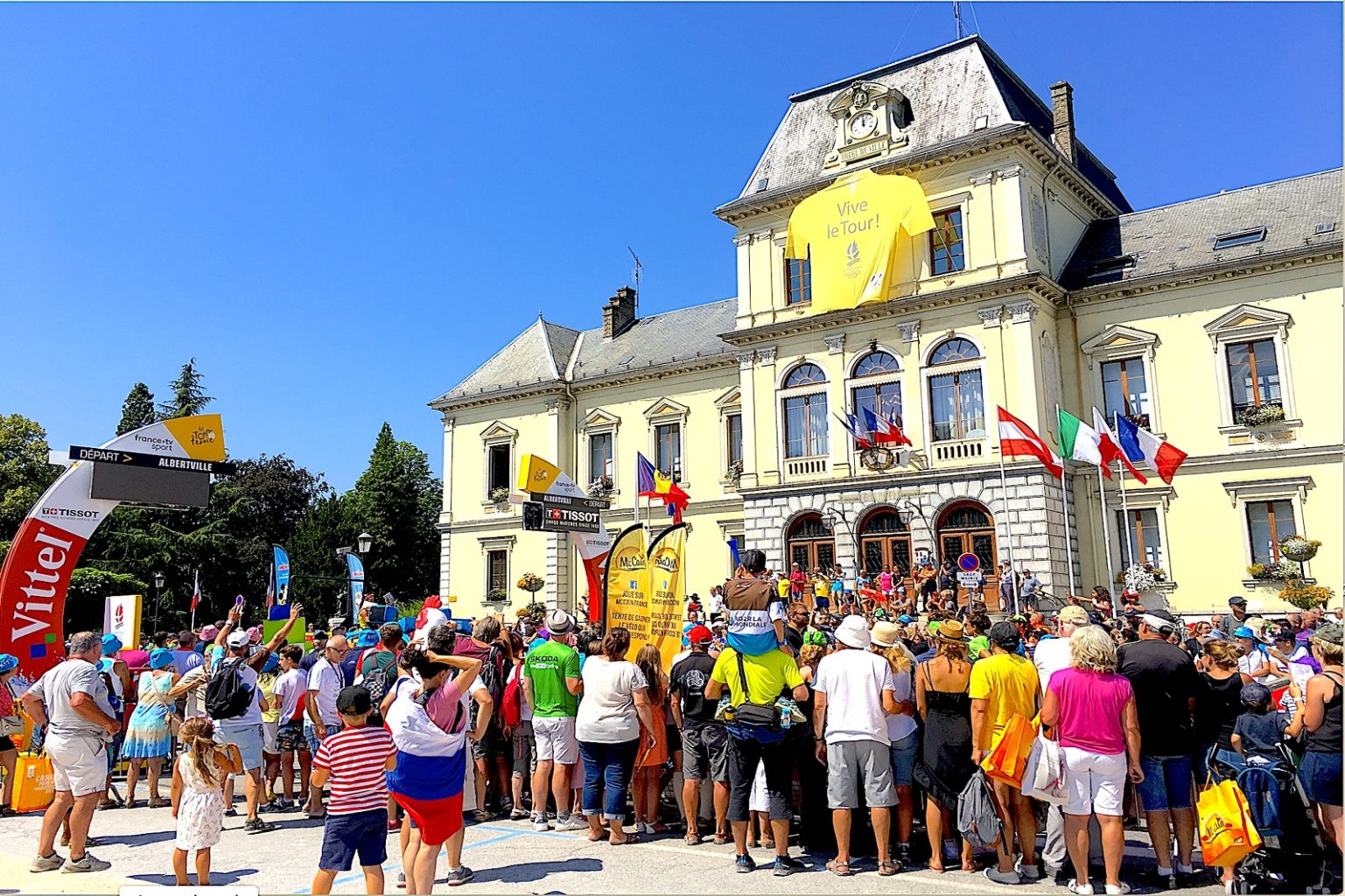 It is unfortunately already time to say goodbye. We will take you back to Grenoble TGV Train Station at 11 am to end this Tour de France 2020 – Alps trip unless you want to experience another bike trip with Veymont, 
Meal included: Breakfast